Discounts
villa del parco
Reserving one of our packages, the taxi boat service, the scooter rental, the inflatable boat rental or the excursions along with room, you will get a discount between 5% and 20%, based on the payment method chosen. In case of adverse weather conditions which will not allow you to use the service booked , this will be write off from the room cost.
Casa Ilva's DISCOUNT
The following offers may be combined
5% discount sending Credit Card as guarantee: the 30% of the total amount will be pre-authorized. Cancellation without penalty till 30 days before the arrival date. A periodic control will be made on the credit card in order to be sure of its validity.
 
+ 5 % discount sending an advanced partial payment for reservation made sending the 30% of the total amount as an advanced partial payment. This amount is not refundable.
 
+ 5% disount for pre-paid rate for reservation with the payment up front of the total amount. This amount is not refundable.
The following offer cannot be combined with the previous
20% Discount for long stay: applicable to reservations of 14 nights, this discount is not refundable.
Excursions Villa del Parco & Casa Ilva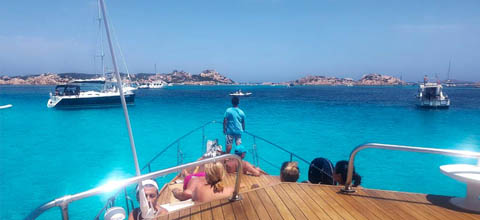 The Villa del Parco Hotel has its own fleet of crafts, scooters, bikes and off-road vehicles with which you can go off on the discovery of the wonders of the La Maddalena archipelago and Corsica. There are various options depending on your needs – our staff will be able to help you. 
Villa del Parco Hotel and Residence La Maddalena
Services Villa del Parco & Casa Ilva
Villa del Parco Packages
Casa Ilva Packages
Excursions on Boat
Aperitif and Dinner on Board
Taxi Boat
Trekking e Mountain Bike Excursions
Shuttle Services
Boat, scooter and bike rental
Pets Policy
Shower room and baggage storage
Free Wifi
Location Villa del Parco & Casa Ilva