Excursions
villa del parco
Aperitif and Dinner on Board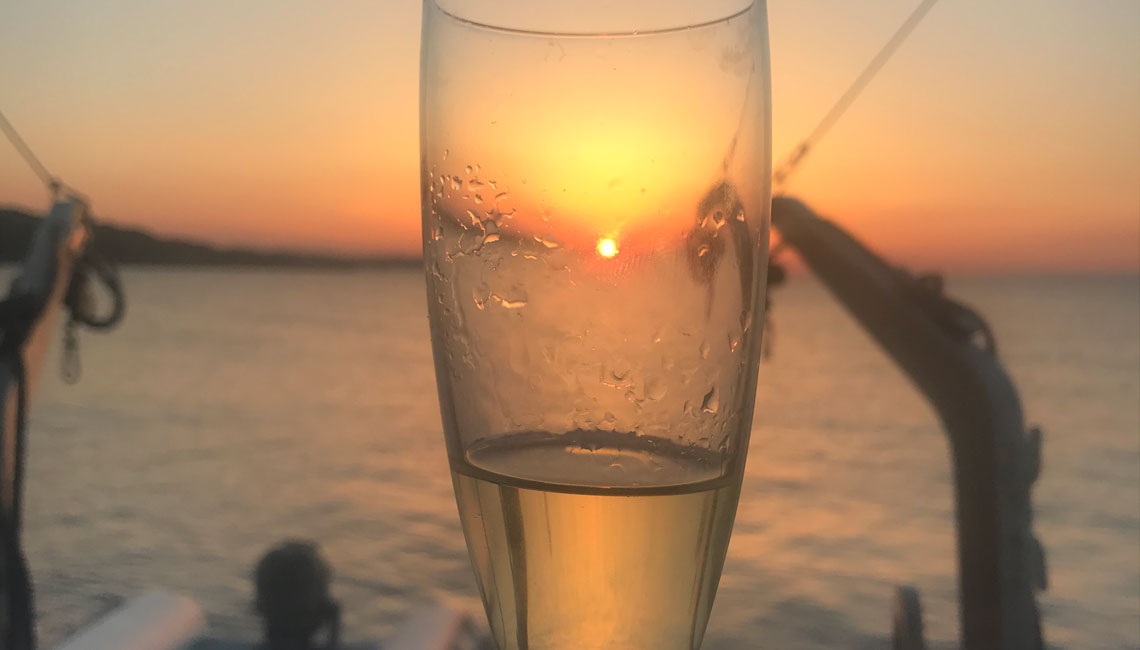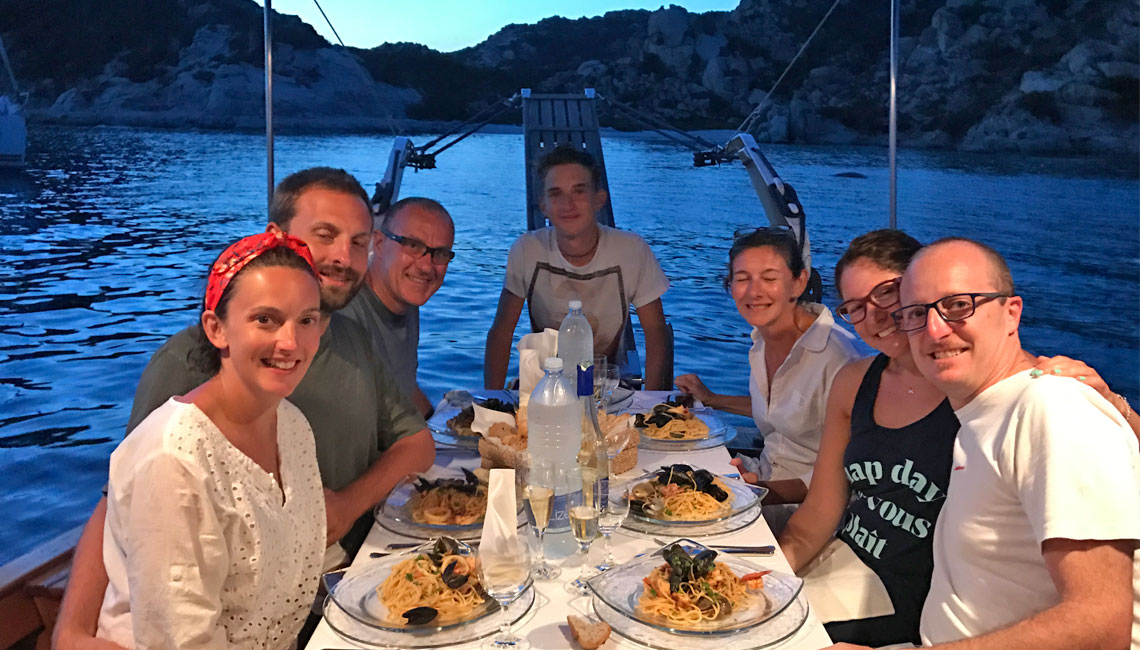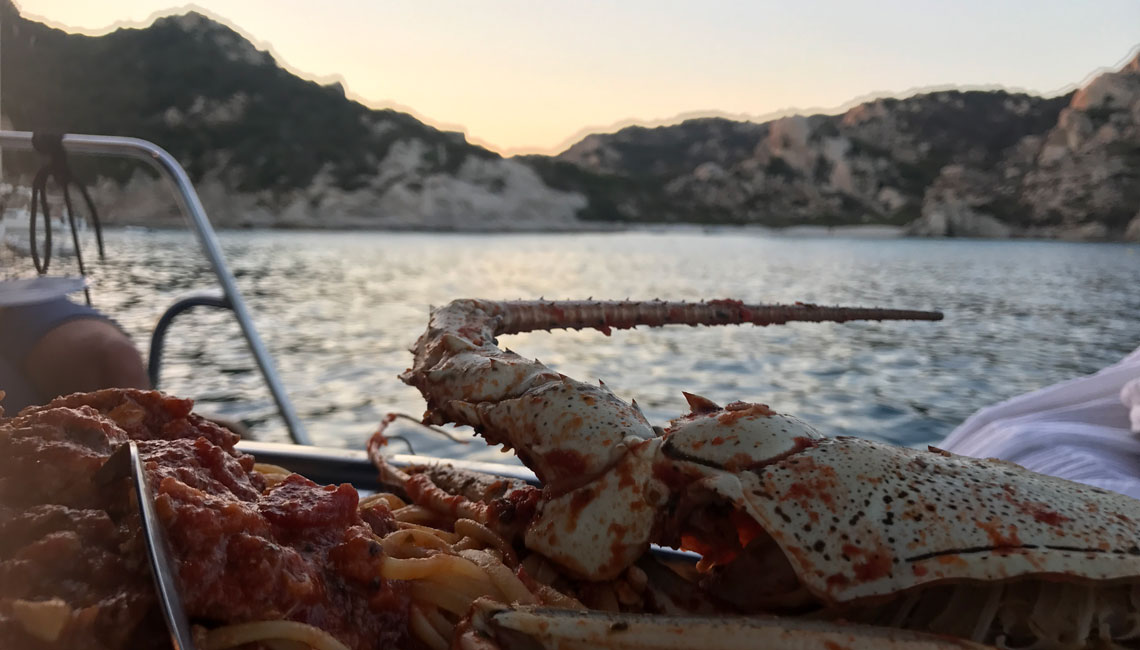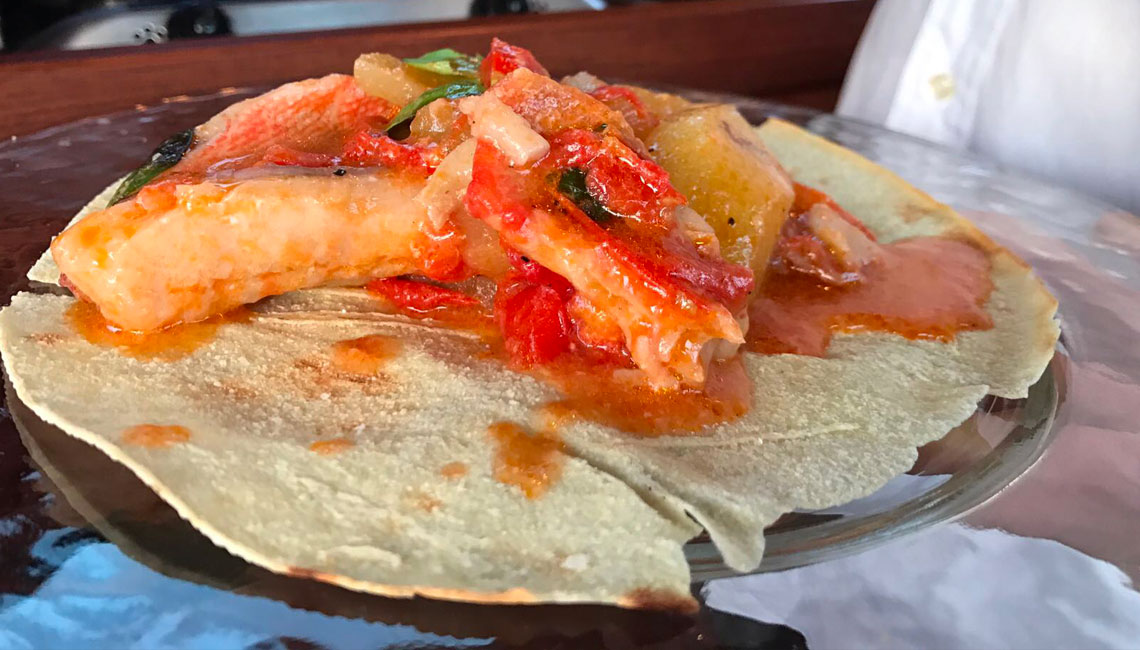 Our vintage wood boat, is a real floating Bistrot, where in the evening aperitif and dinner on board are scheduled and prepared, while you will enjoy a swim during the sunset, or relax admiring the colors of our island in the evening. We will amaze you with our fish based dishes, and our Vermentino of Gallura or Sardinia, whether for a romantic exclusive dinner, or for a group dinner. Furthermore we offer delicious desserts prepared by Doriana and the "Nonnagina"'s Mirto, prepared with the berries of our garden.
It will also be possible to partecipate to one of our afternoon excursions which we use to call APERIBAGNO: a fresh aperitif which will be served along with many different salty dishes and..we cannot tell you more!You should come on board and discover what makes our Aperibagno different than anything else.

These excursion could be exclusive or in a group: at the most 6 people to the dinner and at the most 10 people to the Aperibagno. The menu could be customized or decided time by time with the Hotel management.
Excursions and dinner on board are indicated also to children, which could have a dedicated menu.
Excursions Villa del Parco & Casa Ilva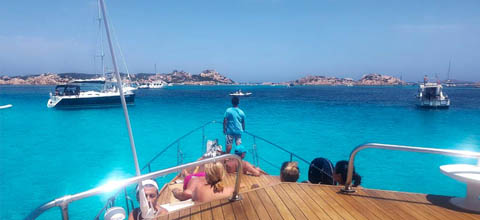 The Villa del Parco Hotel and Casa Ilva Suite & Breakfast has its own fleet of crafts, scooters, bikes and off-road vehicles with which you can go off on the discovery of the wonders of the La Maddalena archipelago and Corsica. There are various options depending on your needs – our staff will be able to help you. 
Villa del Parco Hotel and Residence La Maddalena
Services Villa del Parco & Casa Ilva
Villa del Parco Packages
Casa Ilva Packages
Excursions on Boat
Aperitif and Dinner on Board
Taxi Boat
Trekking e Mountain Bike Excursions
Shuttle Services
Boat, scooter and bike rental
Pets Policy
Shower room and baggage storage
Free Wifi
Location Villa del Parco & Casa Ilva